Unisex Bags to Rule Over Your Wardrobe
For the overwhelming majority of us, a bag is an essential item. Bags are becoming a mainstay of current hipness for both women and men in this contemporary age where sexuality is flexible and clothing designers challenge preconceptions, bias, and barriers every other day. Those days are gone when men carried just masculine briefcases and ladies carried small handbags everywhere. Being what your motive for purchasing a bag, it is an indispensable fashion essential because of its beauty and utility. That is why there are such various types of bags: there is one for everyone and also every occasion.
Though we are still waiting for guys to carry a chic handbag to a gathering, a small folio bag with the exquisite grace of vintage men is no longer a secret. Energetic, ambitious, and liberated women, on the other end, have abandoned everyone's favorite large office bag in favor of more contemporary bags that can follow them from both, the workplace as well as a night out on the town. Here, we'll look at five stylish unisex bags that are appropriate for both men as well as women.
Tote Bags
This is a square, oval or rectangular shaped bag constructed of sturdier fabrics such as heavy cotton or cowhide. For most people, it is indeed a must-have daily bag!  This bag features short-to-medium straps and is large enough to accommodate most of your shopping needs. Tote bags are increasingly linked with smart professionals who desire all the perks of an attractive office bag coupled with a touch of relaxed modern leisure. They are distinguished by their extended handles, sleek forms, and carrying capacities. These purses, which are typically made of really soft leather and come in muted, darker hues, go well with smart casuals and relaxed business clothes. It provides status, an adventurous appeal, as well as plenty of usefulness in a simple and attractive design, regardless of the user's gender.
Hobo Bags
This huge bag has a slouchy form and is constructed of soft fabrics. Due to the obvious manner how it slumps downwards when placed back or worn, it has a crescent form underneath the grip. The hobo bag has a distinctive shape that distinguishes it as a relaxed bag.
Cross-Body Bags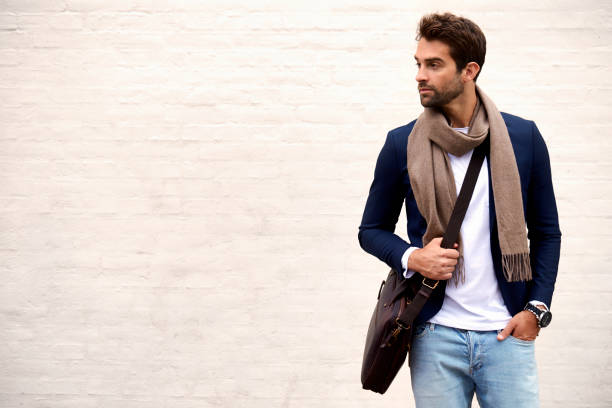 We're not discussing the enormous messenger bag here, but the compact cross-body form, which is perfect for carrying smaller stuff like cell phones, vehicle cards, and cash. It's a more laid-back backpack that'll get you through your everyday errands, brief getaways, and laid-back office days. These bags nowadays are unisex and with all the correct reasons. They are contentious but attention-getting. Considering their adaptability and casual design, such purses are popular among both men and women. While they are not advised for formal wear, these bags have a metropolitan flair and a current hipness which will make you look astounding. Crossbody bags include flaps, compartments, and flexible shoulder straps. But remember, don't wear them beyond your belt line or they'll seem like drawstring bags!
Saddle Bags
Saddle bags come with a cover and lengthy crossbody handles. Saddle bags are the ideal size for carrying all of your things when you're out and about. Saddle bags go with everything, from winter trench coats to light cotton shirts. Wear it across your shoulder to carry it with your flowery dress for a date, or throw it over your forearm to go with your suede thin jeans and moto-inspired ensemble. Tapered slacks with slim heels and frayed denim with white trainers are both stylish when paired with the right bag. Trendy saddle bags provide purpose and elegance to any dress or event.
Messenger Bag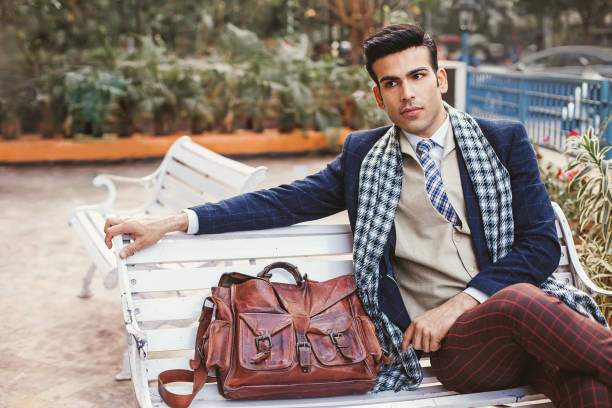 The messenger bag, which was formerly only donned by couriers, is now possibly one of the most adaptable unisex bags of all time. Messenger bags are frequently worn across the body for better flexibility of motion and convenience. They are made out of quality leather or coated fabric, sometimes also a mix of both. They look well with polished, stylish urban ensembles and sometimes even formal bodysuits for women and men. Whenever it relates to travelling, hauling necessary documentation, tablets and other electronics, going to university, taking a short corporate trip or pleasure vacations, and so forth, these bags are indeed the go-to option.
Backpacks
One of the very first backpacks presented were used to transport charcoal and meat before becoming a popular accessory among sports enthusiasts. The backpack was hailed by mountain climbers, tourists, explorers, and sportsmen for its mobility, heavily loaded carrying capacity, and adaptability. Sporty backpacks, which are structured for men's hefty shoulders, are now also carried by women who like travelling.
Drawstring Bag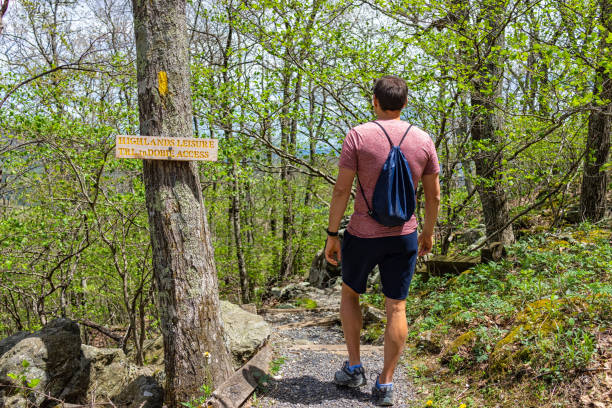 A drawstring bag, sometimes known as a cinch-up pack, is a tiny, compact and inexpensive bag with a pair of strings that may be adjusted. To seal the bag, you tighten the strings, and thus to retrieve the objects inside it, you draw the bag apart around the head. The drawstring bag is compact enough just to hold all of your commute necessities. It is indeed a terrific bag to carry with you for a jog or even to the leisure center since it has a very compact structure which is also pleasant to handle, long-lasting, and uncomplicated to use!
Folio
A folio is indeed a symbol of slender, smooth, and understated sophistication for both, males and females.  The folio is really the ideal complement for business professionals in all fields who do not bring computers, piles of office paperwork, or hefty loads of electronic gadgets. It is a traditional unisex bag that works wonders with a tucked classic suit or a simple ensemble of jeans and shoes, which represents a slimmer design. The folio is classy and attractive, and is aimed somewhat at corporate executives than at high school and college students who would like to polish and complement an amazing smart formal appearance.
---