Factors to Consider Before Picking Curtains for Your Home
Have trouble picking which style suits your home décor? Trendha has got you covered!
Regardless of you using conventional sheet windows or overhang windows, there is a wide range of elements to consider when picking curtains for a room. Picking the correct ones can represent the look and feel of a space. Yet, with endless choices to consider, it tends to be difficult to pick the correct curtains for your home. The options are unlimited, staring from light and airy to weighty and ornate, from simple colors to designs, from translucent materials to dense opaque coverings. With so many different patterns, materials, and accoutrements to choose from, selecting the proper decision might be difficult.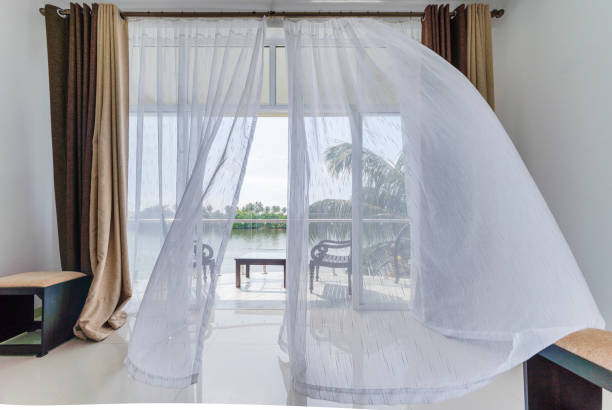 Curtains, Blinds, Drapes or Shades?
The very first step in learning how to pick curtains is determining what your space demands. Homeowners frequently pick curtains, blinds, drapes and shades without understanding the distinctions. As a result, these window coverings may reduce the quantity of natural light that enters your space.
Curtains are lightweight cloth panels that hang on curtain poles. They're usually utilized for seclusion, therefore they're ideal for the lounge room. Drapes, on the other hand, are constructed of heavier fabrics that filter off light, making them suitable for bedrooms. The fundamental distinction between curtains and blinds is the amount of window covering they provide. Curtains are normally hanging at the front of the window and fall to the ground, whereas blinds conceal the whole window. Shades are soft cloth sheets with a top side connected to a pole or bracket. Shades are purchased separately and are available in a variety of heights, widths, colors, and fabrics. Unlike drapes and curtains that dangle underneath the window ledge, shades are proportioned to fit exactly inside the windowpane.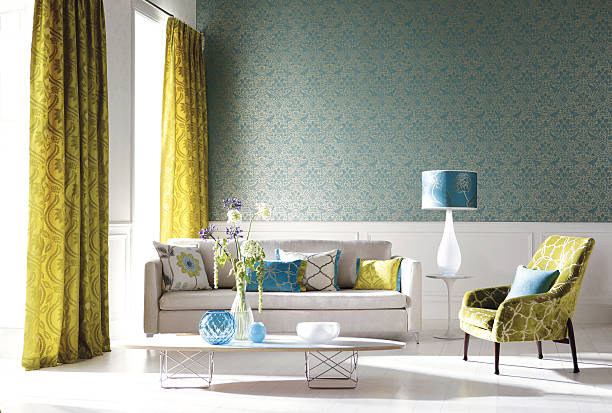 How to Choose the Perfect Curtain for Your Room
To help you out with making the right choice, here are some interesting points to help you narrow down the choices so you select the best curtains to compliment any space in your home.
Durability: Although a few curtains look extremely alluring, they are not tough. It is essential to pick the curtains which have a long life like polyester. Notwithstanding, in the event that you are in the habit of changing curtains every 6 months, you can go for any curtains you like.
Maintenance: Many curtains like silk and velvet require heavy cleaning since they catch dust easily. A few curtains can be washed and dried at home like material and manufactured curtains like cotton. Pick curtains as indicated by favorable usage.
Size and Style: The size and style of curtains definitely make an impact. Lightweight patterns like Woodenstreet's Screen Print Cotton Curtains are better for making a statement as well as keeping it minimal. However, heavy curtains are required for huge entryways and windows which are airy, with the goal that the curtains don't continue flying. For that, the beautiful range of Embroidered Door Curtains fit right in.
Affordable: Always pick the curtains keeping your financial plan in mind. Different curtains are of different costs. While silk is extravagant, cotton is one of the most affordable curtains.
Right fabric curtains for every room: You can't utilize the same curtain fabrics for each room. Diverse curtains serve various capacities. For casual rooms, you can utilize brilliant and fragile curtains as they are utilized only for embellishment.
Sunlight: Choose the curtains based on regular lighting around there. A few curtains blur or get harmed because of daily exposure to sunlight, so avoid such curtains in bright rooms.
Temperature Moderation: Some curtains help in directing the temperature of the room and keep the warmth in. polyester is such a fabric that keeps the cold out. On the off chance that you need the space to be cool, go for cotton.
Weave: Loosely woven curtains let the light go through them. Thus, a higher string tally implies less light will go through. In the event that you need the space to be dull, go for firmly woven curtains. In any case, if you need the space to be light and bright, pick loosely woven curtains.
Length: Curtains that drop to the precise level of the floor are extremely fashionable. For a far more dramatic effect, choose a curtain length that would be a few inches bigger, allowing the curtains to pool over on the floor. However, if you have tiny tots running around your house, you should hang your curtains a few inches well above the floor. One conventional alternative for tiny windows is to end the curtains just at the sill, however, full-length curtains might also suffice.
Aspect: Different curtains give a changed look to the room. In the event that you need to give a polished and exquisite look, go for genuine silk or polyester. On the off chance that you need to give a straightforward and advanced look, go for linen or cotton.
Pattern and Color: Curtains come in various patterns and hues. Pick curtains simply based on the pattern and shading plan your room follows. Your curtains ought to blend with different decorations of the room.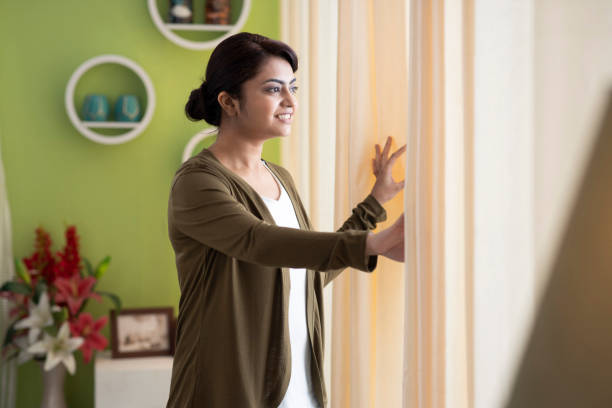 Picking the correct curtains for a room in your house isn't a choice to mess with. While you may have surfed different ideas on the web, it's ideal to consider what your own space needs before settling on a choice. Make sure to consider these variables to pick the best curtain designs for any room in your home and you will enhance your home décor with no trouble.
---