Beginner Friendly Makeup Essentials: Your Beauty Guide Trendha
It's natural to feel intimidated by the sheer number of items available throughout the cosmetic aisle if you're new to the market of makeup. Don't feel anxious as we're going back to the fundamentals. The very first step toward achieving a perfect makeup look would be to put together a fresh and basic beginner-friendly makeup bag. To create your beauty bag from zero, you'll simply need a few makeup necessities. Furthermore, using these cosmetics does not need a high level of makeup expertise. Do you want to learn more? Allow this quick and easy beginner's guide of the finest cosmetic necessities to assist you in dipping your toes into the ever-expanding realm of beauty goods. We've compiled a brief list of the greatest cosmetics must-haves for your cosmetic bag, so keep reading!
Face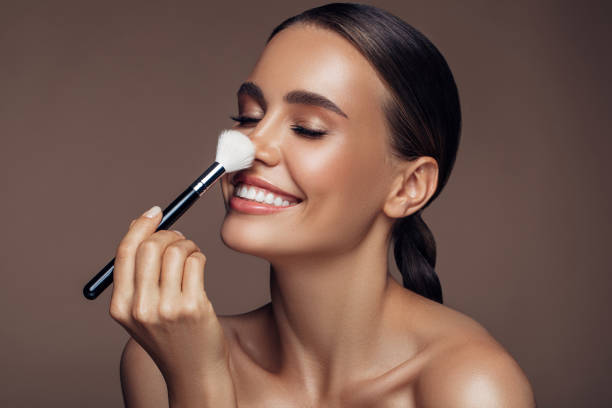 Moisturizer: We cannot even begin to emphasize how important it is to moisturize your face prior to applying any makeup. It really is the ideal starting point for your makeup. It not only hydrates but also preserves your natural skin's moisture. Regardless of you have oily skin, moisturizing is important since it helps control the production of skin oils. After cleaning and toning your face, choose a moisturizer that works for your respective type of skin and use it every day.
Primer: A primer does wonders for keeping your makeup in place throughout the day. It not only produces a clean and perfect base but also tends to make applying foundation as smooth as a breeze. If you have issues with huge pores or inflammation, using a primer will take very good care of everything, leaving you with silky soft skin and minimizing the appearance of fine lines and pores. If you've never used it, now is the chance to do so since it transforms the way your makeup appears at the end of a busy day. There are many various primers to pick from based on your type of skin and its preferences, ranging from dewy primers that provide a natural-looking shine to hue correction primers that wipe away inflammation.
Foundation: Foundation is the very first step once you've primed your face. Blend foundation by using a beauty blender/sponge to keep your face from having a cakey appearance. The sponge soaks up a little foundation, allowing you to have an airbrushed like effect and also build up the perfect quantity of foundation for your skin tone. Use a foundation that has moderate to buildable thickness and can be used for both, an everyday flawless look and a full-coverage party look as a novice.
Concealer: Among the most important products in your cosmetic bag is concealer. This is a primary requirement. A concealer is perfect for concealing imperfections, acne, and dark eye rings. It's preferable to put concealer following foundation since doing it in the other way around will cause it to spread. If you really want to keep your makeup simple and forgo foundation on certain days, you may only use your concealer to spot-conceal and appear perfect and presentable. Finding the right concealer for you can be difficult since there are several things to consider, such as smoothness, coverage, as well as endurance. Based on how much coverage you need, you may use a liquid, cream, or solid concealer.
Blush: Blushes are necessary for restoring color to your face. Your face may appear lifeless and monotonous after wearing your basic makeup items. Applying blush on the apples of your cheeks gives your face a natural healthy glow and improves your appearance. When used properly, blush can quickly elevate your face along with giving you a beautiful, young glow. It's advisable to pick a hue that goes well with your skin tone. A color that is too vibrant for your skin color appears jarring and unnatural. Choose a hue that gives dimension to your face while also sculpting your cheekbones.
Eyes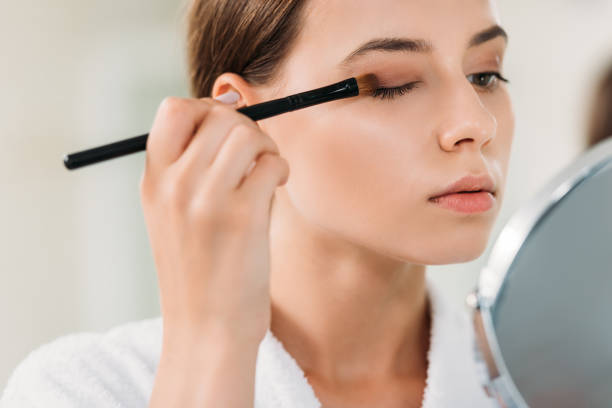 Eyeshadow: Whenever it concerns your eyes, the only thing you need is a neutral eye makeup pallet. A nude eyeshadow palette is vital for a newbie to learn the art of eyeshadow applying, much the same as your favorite pair of skinny jeans. The fact that a nude eyeshadow set has all of the colors you need to achieve a flawless naturalistic makeup look is one of our favorite features. It's extremely adaptable and never goes out of trend. Stick to earthy colors, bronzes, brownish, and light beige-colored tints for a style that's easy to match and flattering on all eye colors.
Eyeliner: Any makeup look would be incomplete without eyeliner. It may be a dramatic cat-eye or a minimalist and subtle day look with only a smidgeon of eyeliner. Begin with a pen eyeliner unless you're not confident with your application skills before going on with a liquid liner. Nevertheless, you'll need to create room in your makeup kit for both of them. An eyeliner can simply transition any makeup look go from soft to glam.
Lips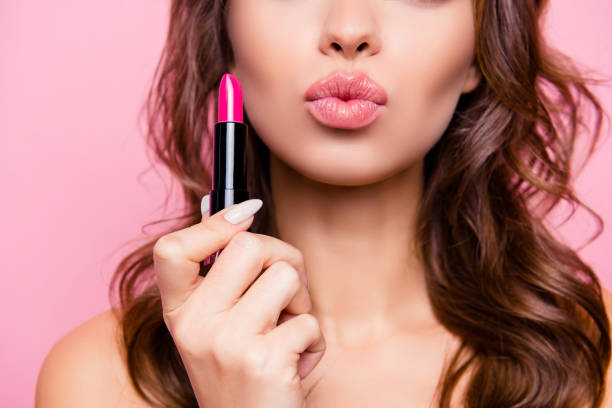 Lipstick: A decent lipstick hue can enhance your entire face while also keeping it from seeming drained out. When you're a newbie, there are such multiple kinds of lipsticks to pick from that it may be difficult to find the ideal formulation, color, and smoothness. We suggest stocking your beauty bag with two kinds of lipsticks: a velvety matte lipstick in some kind of bullet-style for regular usage and a dramatic liquid lipstick for special occasions. Whenever it comes to lip color, there are a plethora of options. If you're inexperienced when it comes to lipstick, we recommend starting with lighter tones and working your way up to bolder colors.
It isn't as tough as it looks so don't forget to have fun, experiment and enjoy the entire process!
---